When it's time to gear up, hit the beauty trends for new tips from the latest trendy styles. This year's makeup trends include the coolest ways of applying the winged eyeliner for a flawless appeal. While some of you might feel fidgety when opting for a winged eyeliner, don't fret, just give it a shot and come up with your fashion statement altogether. Let's look at the top 5 trendy winged eyeliner styles which will take your breaths away!
Perfect Trendy Winged Eyeliner Styles
Thick Black Winged Eyes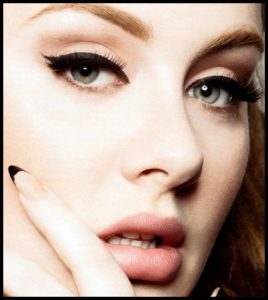 Adele, the famous singer of this era, shows off her favorite eye look by applying the eyeliner in a thicker pattern while leaving a small wing at the edge. Isn't sweet? In this technique, use gel eyeliner instead of shadow. This eyeliner looks perfect for every occasion, be it an office event or a get together with friends. The small wing at the edge is not too shabby while it attains an entirely well-maintained appeal.
Thick Bird Wings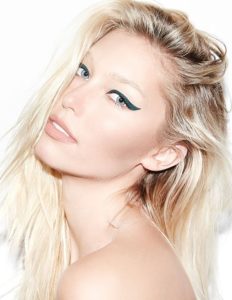 Meagan Lee Los Angeles's supermodel shows off her new eyes which have taken the fashion industry by the storm. These unusual bird winged eyes look mesmerizing and utterly flawless. The best part is that you can play around with different colors, shades and perhaps also add a touch of eye shadows to it. For a more striking look, opt for the ombre shades!
Robin Black Trick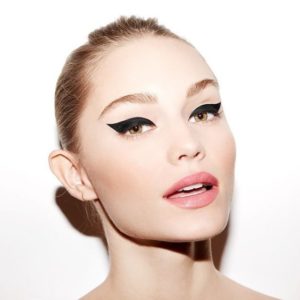 Makeup has become more of a sport rather than stay the old traditional way. We are witnessing new techniques and fabulous new look, thanks to the beauty bloggers and LA fashion MVP's. Check out, this new intriguing cat eyeliner look, carried well by one of the models. The cat eyeliner makes the eyes look bigger, brighter and stunning. Go for a gel eyeliner to follow this technique for a five-stroke application. Apply a glossy nude shade on your lips and get the spotlight right away!
The Duo Liner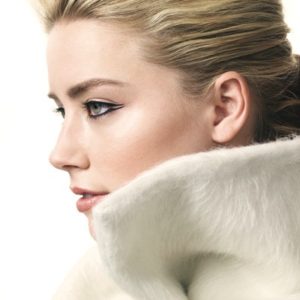 Amber Heard Flaunts away her new eyeliner style without holding back. While we stick to the conventional eyeliner applications, take your beauty statement one step forward with this new noticeable look. Luckily, the beauty bloggers have accepted this new style and are posting pictures on Instagram, Snap Chat, Twitter, and Facebook. So why should you wait?
This eyeliner style appears to be ravishing for parties and special occasions such as anniversaries and birthdays. You can make it funky by adding two colors instead of the basic black.
Stunning Dual Creased Smoky Effect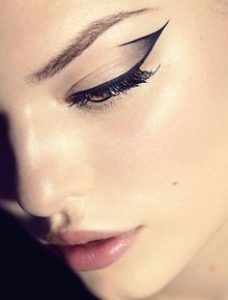 Want to gain all the attention? Go for the new smokey eye makeup double creased liner. For this chic ultra-mod look, get your hands on a gel liner and just create the basic winged line. Just continue that line above your eye crease to shape it like a delicate flower petal. After that add your black eye shadow inside the petal, meaning at the edge of your eye and yay! Here it is! This elegant fashion will look glamorous when worn with a red ensemble for a dinner party. You can even apply glitter instead of the black shadow.
Nowadays, winged eyeliner is favorite style to decor eyes for many girls around the world. I am pretty sure after checking out these beautiful trendy winged eyeliner styles, it will be hard for you to wait until you apply one of these. So what are you waiting for?
Thank you Jennifer Kurtz for this wonderful article.