Animals are a creation of God loved by everyone. Everybody loves animals. They have emotions, feelings and sensibility. Animals are quite funny. Their cuteness is apparent from their actions. Most humans love to keep some animals as pets including cats, dogs, birds etc. Those who keep them as pets quite often witness the moments of cuteness and fun. If we search online for some cute animal pictures, we get thousands of results. Most of these pictures are very lovely and they immediately life the mood of a person viewing them.
Animals may not be as intelligent as humans, but some traits make them quite interesting. Pet animals develop affection of their masters and show quite interesting behaviour sometimes. For example, dogs are very loyal and they grow deep bonding with their keepers. There have also been many movies indicating the love of animals for humans and vice versa. Similarly, cats are also kept as pets and sometimes they show quite funny movements. When someone is feeling low or wants a good dose of something entertaining, I would recommend watching some cute and funny animal pictures. They would immediately life the mood and you would never get tired of watching them.
What animals think can't be perceived by humans, but what if animals talked? It would be quite funny watching animals talking, arguing, commenting etc. In this post, I have collected some of the most funny animal pictures indicating the thought of these cute animals. These funny pictures of animals will grab your attention at once and you would like to see more of these. I bet those who don't like animals will immediately fall in love with these cute and funny animals 😉 Read and enjoy and don't forget to provide your feedback and share 🙂
 No Match for Cuteness

No "Move it, Move it"

Eyebrows

You Betrayed Us

Rough Day

Slow Down

Funny Animal Pictures

Cute Sheep
Cute Funny Bird
Playing No More
Funny Kitten

Cute Bear
Brother?

I Like You!

Cute Lizard

Funny Animal Pictures

Cute Shark

Funny Animal Pictures

Funny Cat

Cute Parrot

Burglar

Funny Hamster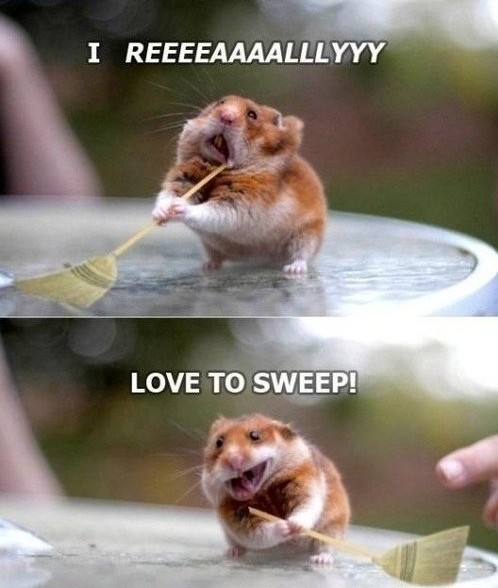 Funny Hedgehog
Funny Animal Pictures

Funny Monkey
Funny Animal Pictures
Funny Animal Pictures
Funny Animal Pictures

Funny Pandas

Funny Dog

Cute Bunny

 Hogwarts

Funny Animal Pictures

Funny Animals Pictures