So, are you a fan of fishtail braid but have never tried it? Are you afraid that it is gonna be very difficult just by watching its tough-looking appearance? Well, fishtail braid is one of the most easiest braid to make and most swiftly learnt. It is best for long hair. If you have less time in the morning and have to leave for office or school but your hair are unmanageable, fishtail braids are most helpful in these type of situations. If you are a girl and don't know how to braid then you really have to work some things out right now. Neither any expensive tools are required nor you have to spend a lot of money for styling your hair if you know how to braid them. Fishtail braids are best for both formal and casual events. You might have seen a lot of actresses and models with fishtail braided hair and thought of trying it some day. If you are reading this tutorial then I assume that you are here to learn this majestic looking fishtail braid. You are at the right place 🙂
After writing the tutorial for french braid, I had been thinking of writing a tutorial on how to do a fishtail braid. Since summer is here at its peak, I suppose fishtail braids are best for a warm sunny day. They look decent as well as captivating. Following is a step by step tutorial on how to do a fishtail braid. These steps are very easy to follow and have been elaborated using pictures. Still, if you have any questions, feel free to ask me. Read and share with your friends and family 🙂
How To Do A Fishtail Braid
Divide The Hair
First, after combing and brushing the hair, divide the hair in two equal sections. The parting line should be straight for a neater look. So, the fishtail braid requires only two sections unlike the other traditional braids.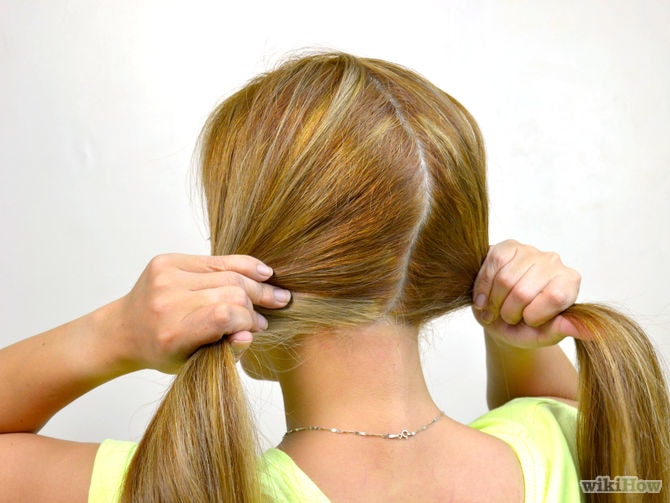 Take Thin Strand from One Section
Now, from two divided sections, take a thin strand out of left section. Take this thin strand and mix it with the other strand. Re-grip both strands for a neater look. Small strands taken from the sections make more decent braid.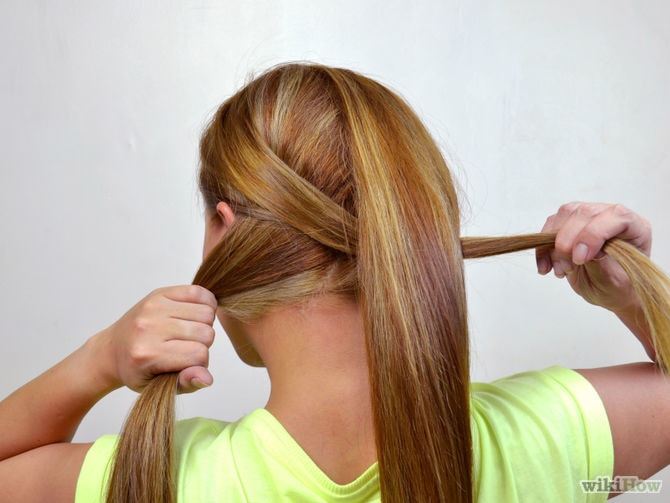 Repeat On Other Section
After mixing the thin strand to second section, take a small strand from this second section in the same way and mix it to the first section.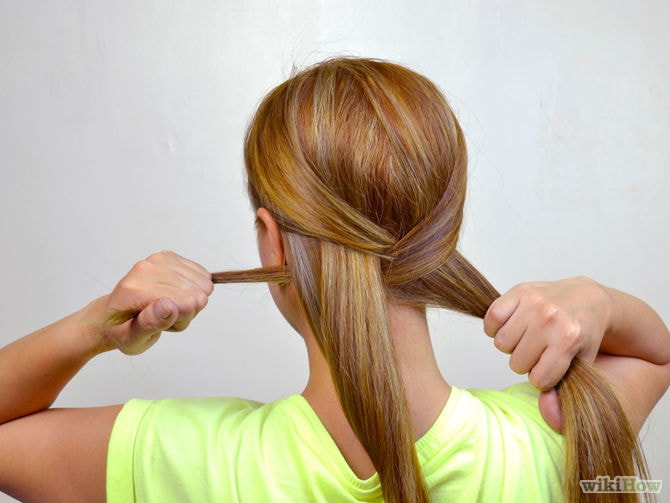 Keep Repeating Until End Reached
Keep repeating the steps until the end of braid is reached. Take even strands for a neater look.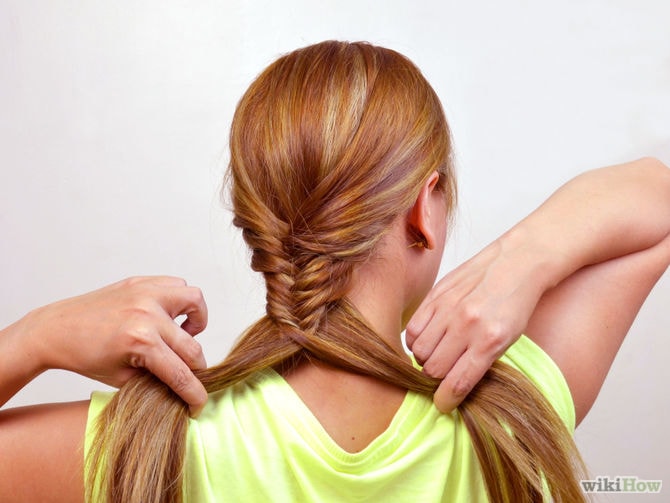 Finish Braid
At the end of the braid, tie it with a rubber band. If the braid is too tight, loosen it with your fingers.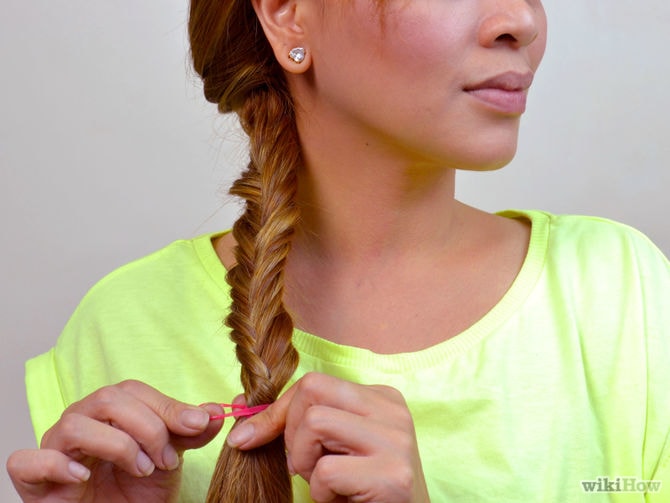 Enjoy The Braid
Enjoy this beautiful looking braid for the whole day.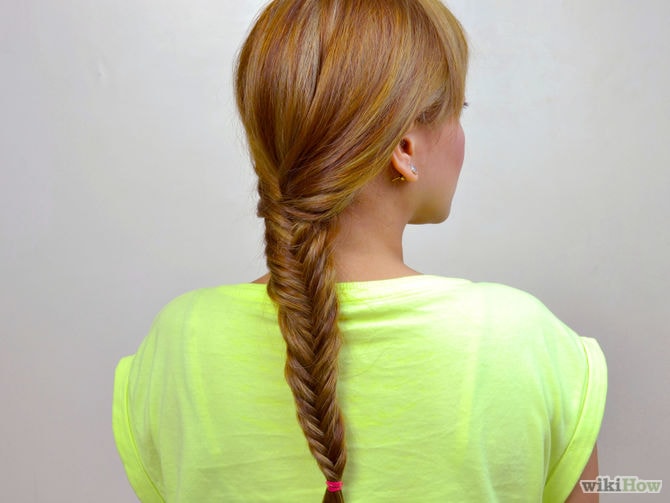 I hope till now you have grasped the concepts of making fishtail braid. Following are some image tutorials on how to make a fishtail braid. If you haven't learnt already, I hope these images will make you an expert 😉
Easy Steps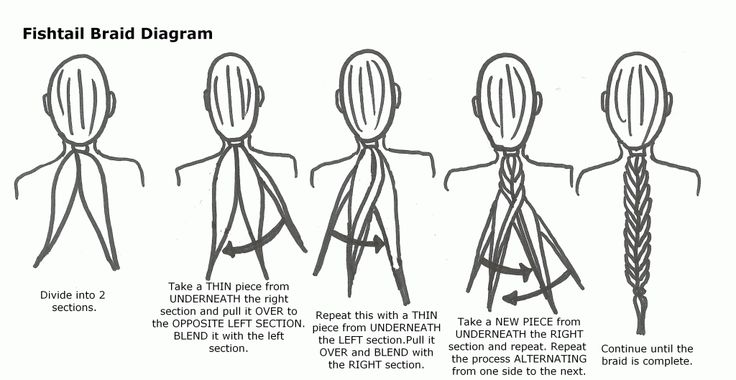 Fishtail Braid Tutorial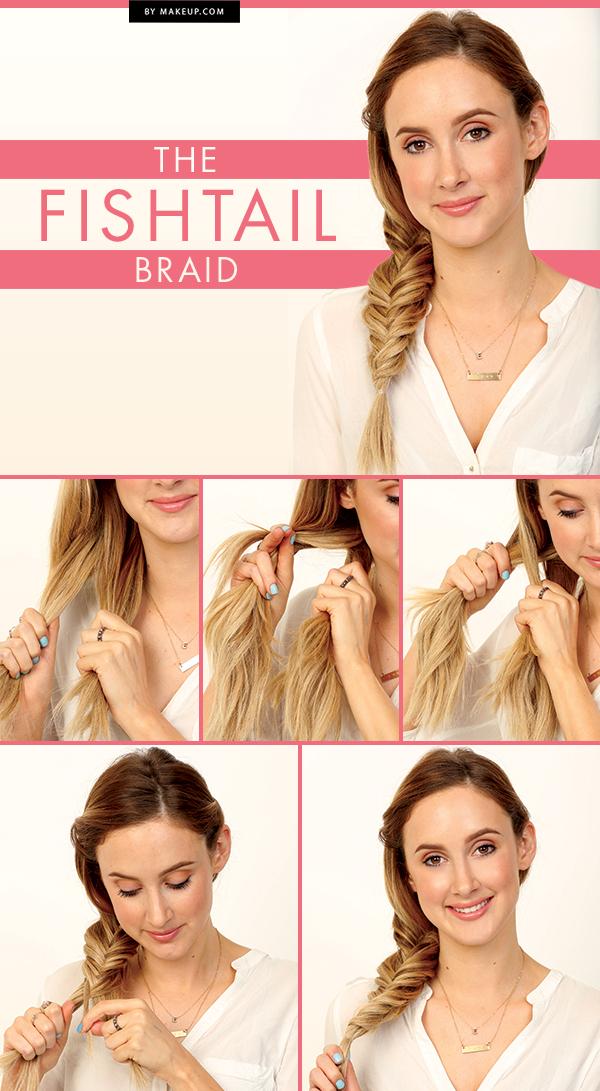 Elegant Fishtail Braid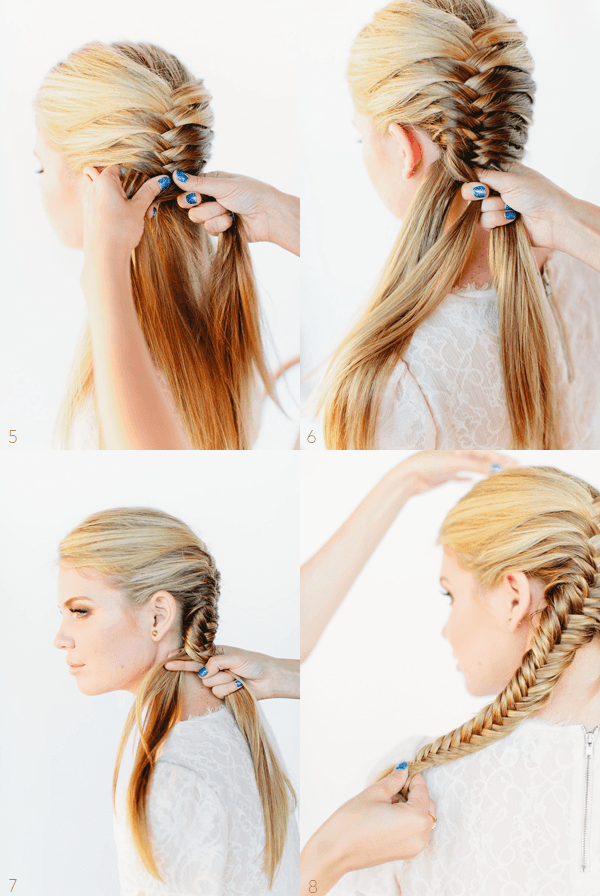 Professional Fishtail Braid Steps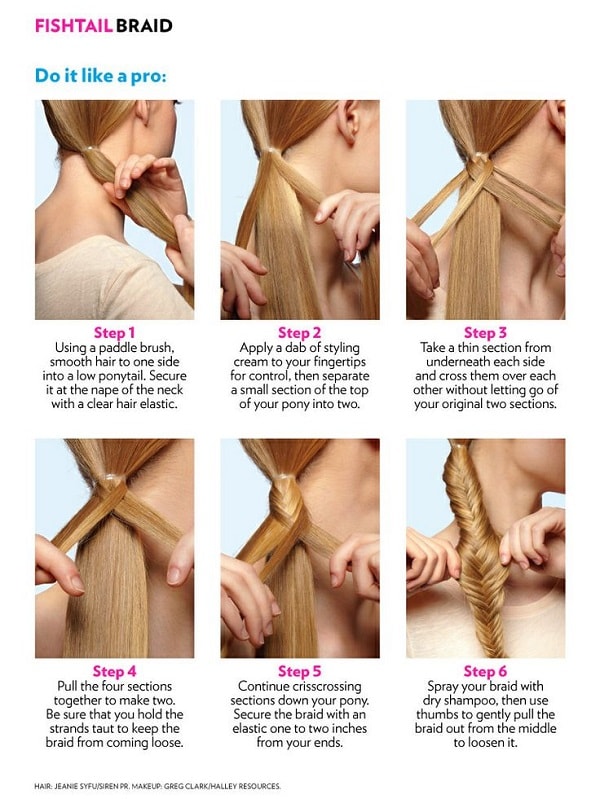 Fishtail Braid Tutorial Step by Step