So, you have brown eyes? I can imagine the trouble you have to go thorough for finding the perfect make up ideas for your eye color. But, don't be disappointed. Because, brown eyes are one of the most beautiful feature of your face and that's why I have included some of the best makeup tips for brown eyes. So sit back and read through the list. I assure you, you won't be disappointed at the end.
Kate MacLeod has very beautifully explained the need of primer in this(To Prime or not to Prime) article. So before trying any makeup, do have a look at this amazing article for better results. 🙂
Best Makeup Tips For Brown Eyes
Use Metallic Shades
Metallic shades like Gold, Silver and Bronze go best with the brown eyes. They enhance the beautiful brown shade and make your eyes stand out.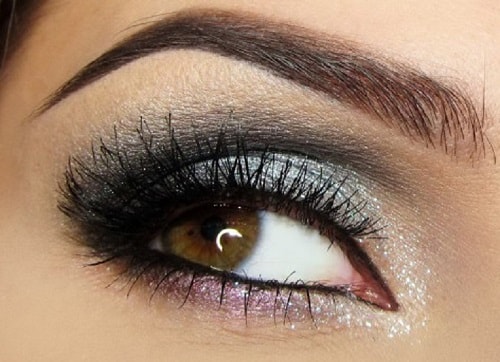 Add Shimmer To The Shades
Since brown eyes go best with a shiny and glittering shade, its best to add a bit of shimmer in any type of shade you are using. You will be stunned to see the results.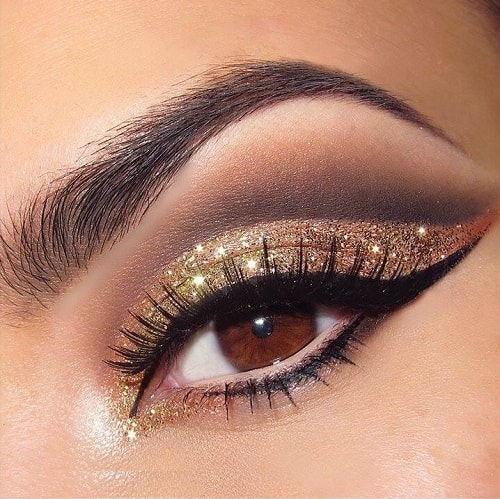 Use Green Shade Or Liner
Are you afraid of using green color shade on your beautiful eye? You think that will ruin the look? I suggest try this trick at least one. Put on a shimmery green shadow with a silver or gold liner. The results will change your theory.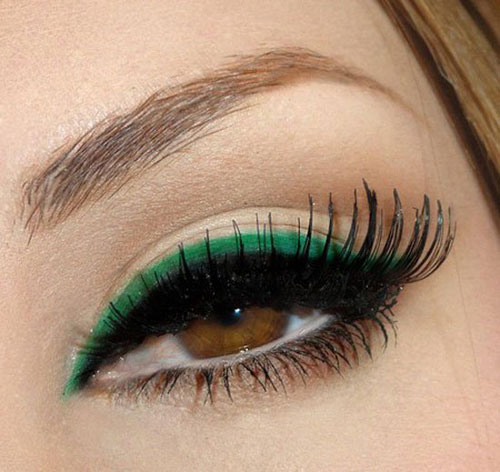 Use White Shade Beneath The Brow
Using a bit of white shade beneath the eyebrow can drastically change your eye look. Brown color goes best with white. The white shade along with a metallic shade on lid will make your brown color pop out.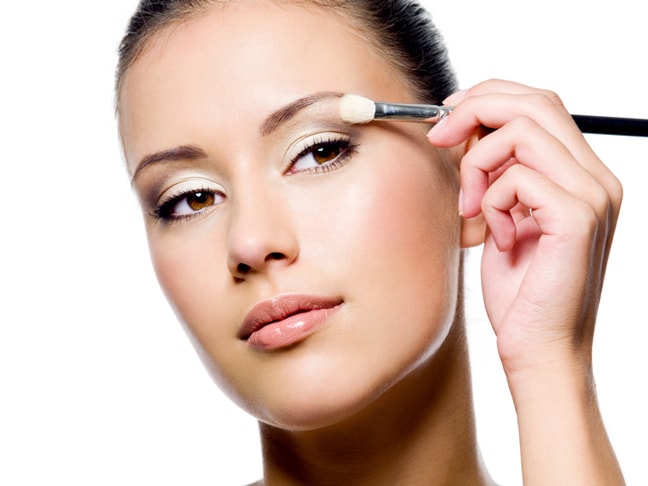 Use Royal Blue Liner On Your Waterline
Blue goes best with brown eyes. To test this fact, apply royal blue liner to the waterline of your eye. The dramatic look of your eyes will get you a lot of compliments. For a more casual look, instead of using liner, put on the blue shade with the help of a thin brush on your waterline. The results will be overwhelming I assure you.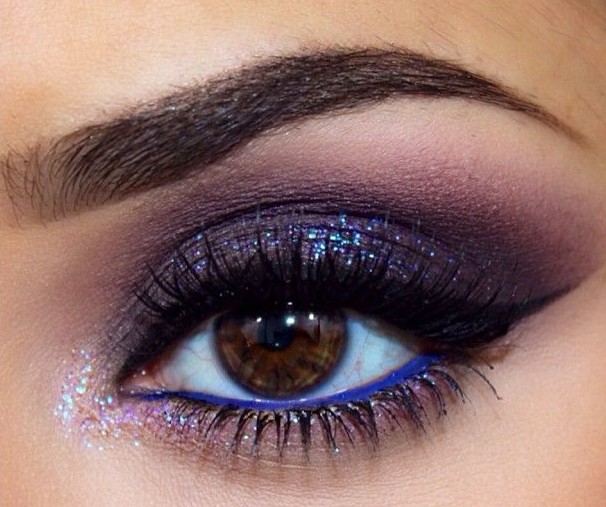 Determine Your Shade Of Brown
To obtain best results from applying make up on your eyes, first determine the shade of brown your eyes have. Dark shades suit best on dark brown eyes. Medium brown eyes are complemented by greenish shade. Whereas light brown eyes look best with shades of yellow, bringing out the golden flecks of your eyes.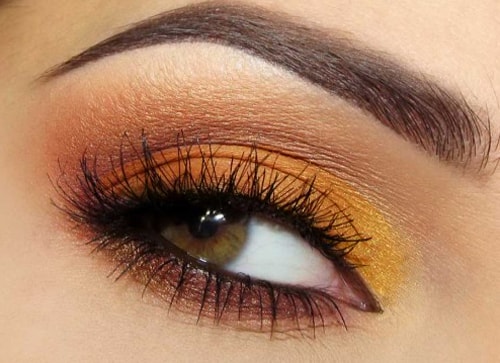 Try Some Neutral Shades
Neutral shades like beige, grey, ivory, peach and brown go best with brownish eyes. Both eyeliner and eye shades of neutral colors can be used for a perfect natural look.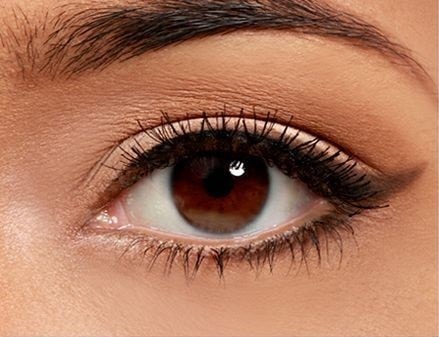 Use Shades of Purple
Since purple is the contrasting color to brown, it goes best with the brown eyes. I can assure you it is one of the best makeup tips for brown eyes.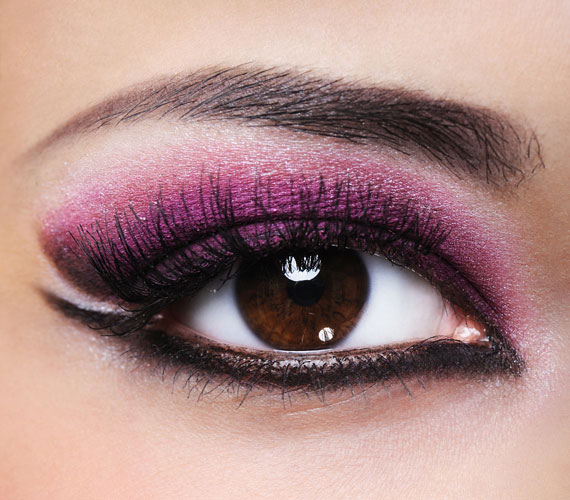 Use An Alluring Mascara
If you have applied the best shades and liner on your brown eyes and missed the mascara, you missed the big part of fun. Try a brown shade of mascara for a natural look. For a more formal and party look, go for a purple, navy blue or black mascara. Your brown eyes will beam underneath the dark cluster of your lashes 😉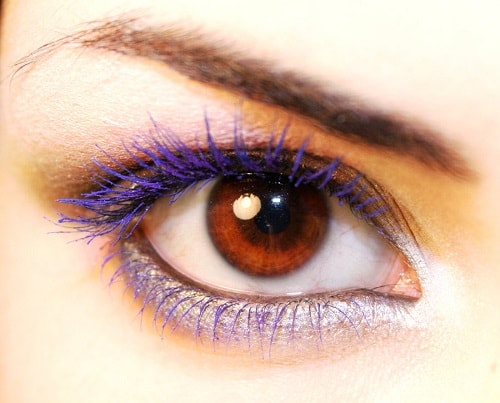 Use Shades According To Your Eye Size
One of the best makeup tips for brown eyes that I love is that how different colors of shade can affect the look of your eyes. Those who have tiny eyes, avoid using darker colors. Go for lighter ones that will enhance your eyes and make them look bigger. And those who have big round eyes, no restriction for any shade 🙂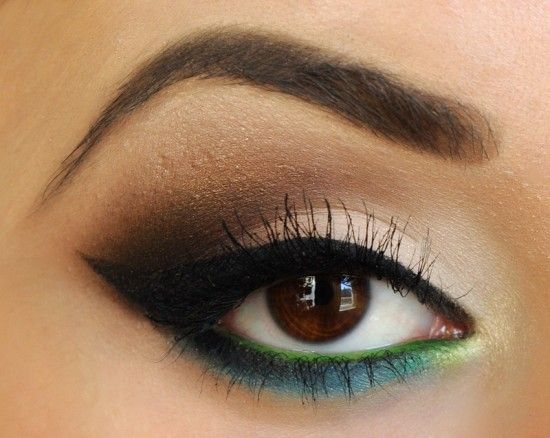 Try White Liner
OK, so you are thinking, what? White Liner? Who applies white liner? Trust me, white liner looks best with brown eyes, specially when applied on waterline. Apply a metallic shadow on your eyelids and then see the magic of white liner on your brown eyes.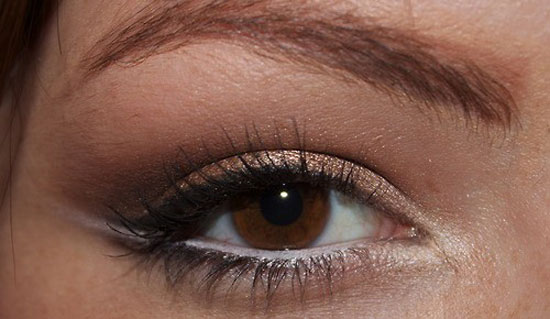 So, these were some of the best makeup tips for brown eyes. Do try these and tell me in the comments if these helped you. Also if anything else works for your brown eyes, do let me know 🙂
Beautiful Green Eyeshade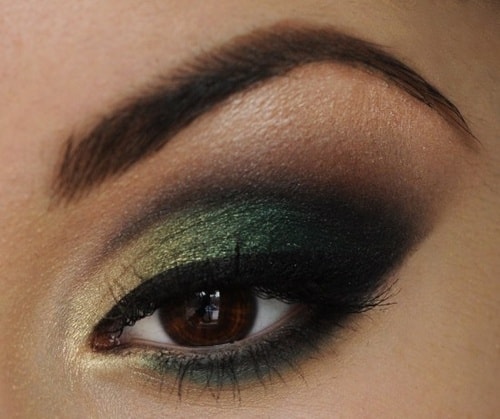 Neutral Eye Makeup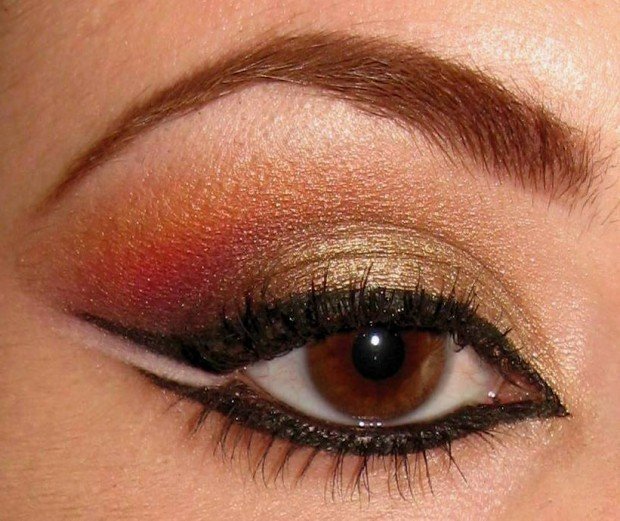 Blue Liner With Brown Eyes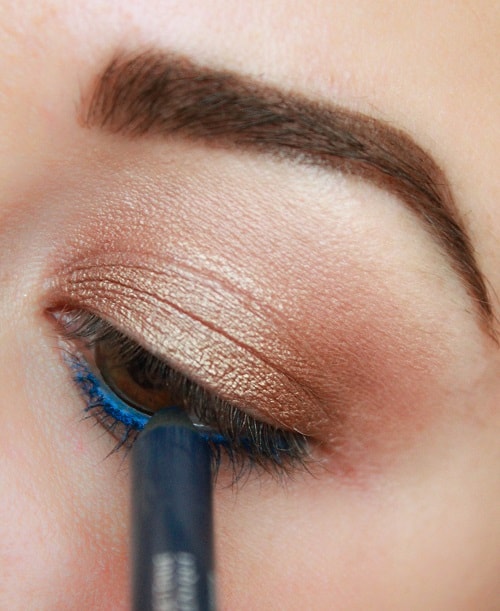 Smokey Eye Makeup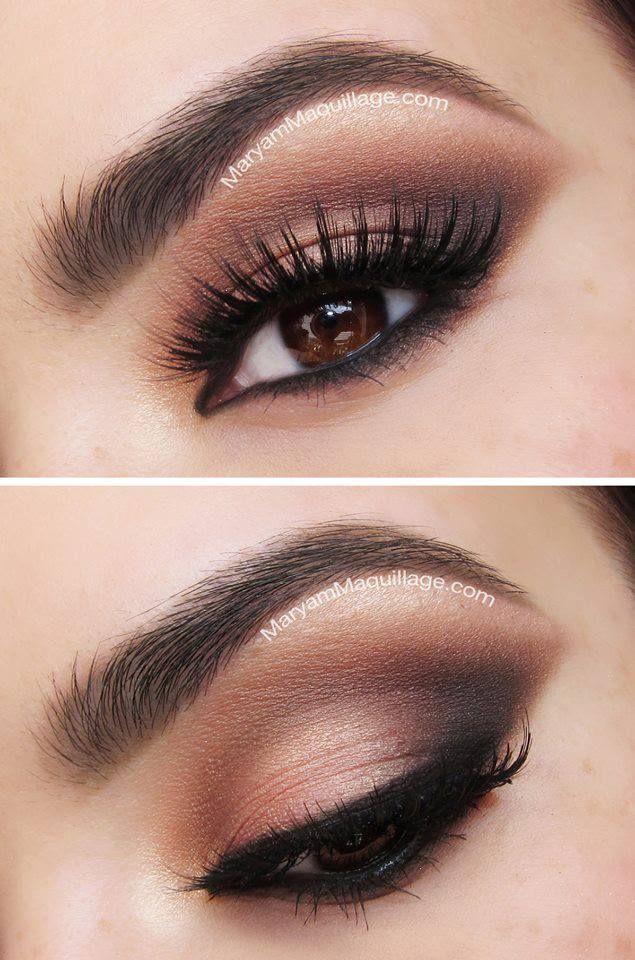 Courtesy: maryammaquillage.com
Shades Of Purple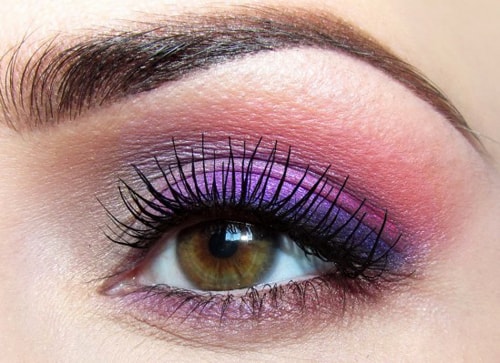 Green Eyeshadow