Do your photos turn out disastrous even when you look perfectly flawless in reality? Fret not! You might believe that there is something wrong with the way you look or maybe you are just not photogenic enough. However, that is not true at all. Do you see how all the celebrities look perfect in each and every picture? It is not because they are some goddesses. It is all about the amazing quality of the camera, their confidence in front of it, posing right and yes, much about the makeup tricks as well. Yes, I said makeup! You can completely turn your pictures around with a few makeup tips and tricks. I am here with some of the best makeup tips that make you look amazing in photographs.
Want to know what those tips are? Read until the end and thank me when you are done!
Makeup Tips for Perfect Photographs
100 Watt Skin
Now, the first thing you need to ensure to get a perfect photo is how flawless your skin is. You must make the tone and texture very even and add a little warmth to it just like the camera has a feature of adding warmth to the photos. Use a slightly warm tone full coverage foundation that is not too heavy, but the coverage is good enough for evening out the tone perfectly while hiding all the tiny marks and blemishes.
Not only do you need even-toned skin but it must appear all glowing and healthy as well in the photos. For that, use a non-greasy moisturizer on your bones where you want to highlight. Then, apply a powder highlighter on top of it using your fan brush. It will help make your highlight pop in the photos.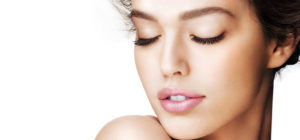 Sculpt and Rose Up the Skin
No one wants to appear all pale and dull in the photos. To avoid looking like a zombie, you must add more definition to the face by using your contour palette the right way. Sculpt the shape of your face and enhance your cheekbones and jawline a bit as it really brings out the features well in the photos.
You must also add some hue to the cheeks for giving the face a nice and healthy appearance. The camera does not catch the colors perfectly. Therefore, make sure you use a much pigmented powder-form blush on the cheeks. Apply tad bit of it on the nose and eye lids as well for making the tone appear all natural.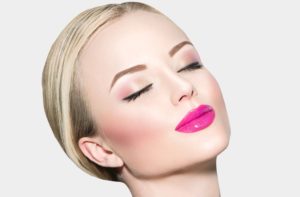 Bigger and Beautiful Eyes
Now that you are done with your skin, the next most important thing is to work right on your eyes. They are the features that catch all the attention of the viewer. If your eyes are all plain and regular, the photos might not appear too charismatic either since all the charisma lies in the eyes.
So, get started and apply a brown transition shade firstly in the outer crease and below the waterline. Then take a white pencil and apply it inside the waterline. Apply a dark brown or black liner very close to the lash line for giving the eyes a nice definition without going overboard. Highlight the inner corners of the eyes and the brow bones as it makes the eyes look more awake and bigger.
Make sure you use a dark shade of brow gel to define the brows as darker brows add contrast to the face and make the photos more gorgeous. Also, give your lashes a voluminous and dramatic boost.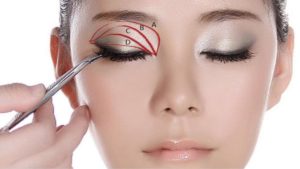 Bold, glossy and Defined Lips
While applying a lipstick, going with a regular matte nude lipstick might be a good idea but if you want your pictures to turn out amazing, opt for a glossy and bold lipstick. Glossy and bold lips are the show stealer for any photo. Make sure you first contour your lips for giving them a nice definition and then fill the lips with your favorite lip gloss. If you do not like lip gloss, just apply a matte one and add a transparent gloss in the center for healthy and plumped appearance of the lips.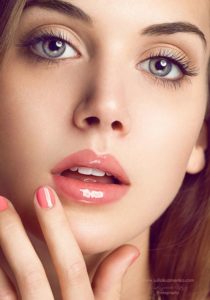 Author bio:
Sania is a student of accounts and finance. She enjoys shopping, trying out skincare remedies and blogging about anything that is related to beauty and self-care. Her love for pets, tea and travelling is eternal. She recently published a post on choosing the correct moisturizer for skin.