Eyes are the most important feature of the face, noticed by anyone who looks at your face. Most of the people observe the eyes of the people they first meet. That is why having beautiful and attractive eyes is the key to win someone's heart at the first glance. I have already shared some beautiful eyeliner styles that make the eyes attractive. To spice up the things a bit more, I have decided to include the famous smokey eye makeup tutorial in my post for you folks 😉
I believe all of the girls now a days are quite familiar with smokey eyes. I bet you must have noticed the irresistible and attractive smokey eyes of some girl in a party and thought to yourself, Damn, she is hot, I want to make my eyes look like hers. Well, if you haven't already tried this stunning look, I will help you girls in this post on smokey eye makeup tutorial step by step. Although this look might seem difficult to achieve at first, I bet creating smokey eyes effect is not that tough. After a bit of practice, you will eventually master this art.
There are many types of smokey eye makeups. These different looks are achieved by using a dark shade on outer edges of the eye. The shade used for outer corner can vary. Black shade is used for creating sexy and bold looking eyes. Colored smokey eyes are used to create a more funky look. Neutral colors can be used to achieve a more natural look. Anyways, whatever type of smokey eyes are created, they always look stunning.
Following is a step by step smokey eye makeup tutorial. I have tried to make it as simple as possible so that you girls reading this post may try it easily. Still, if you face any difficulties, feel free to ask me. I hope this smokey eye makeup tutorial will help you in creating a perfect look for your beautiful eyes 🙂
 Smokey Eye Makeup Tutorial
Prepare The Eyelid
Using an eye-shadow brush, apply a skin-colored shadow to the eyelids. For better results, apply foundation, primer or concealer first, so that the makeup stays longer.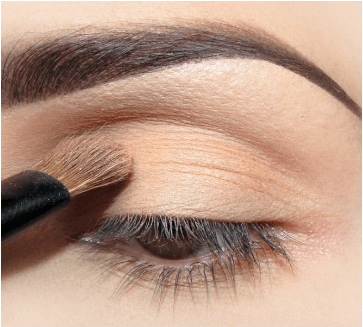 Highlight Brow Bone
Apply a highlighter to the brow bone using a light shadow color. A medium beige or white shadow is preferable. This highlighter enhances the entire lid area and the results are overwhelming.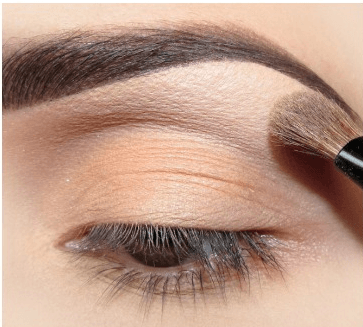 Shade Inner Corner
Using a blending brush, prepare the inner corner of the eye by applying a soft neutral shade. White or beige shade for this purpose is suitable. Clear out any harsh edges by properly blending the shadow.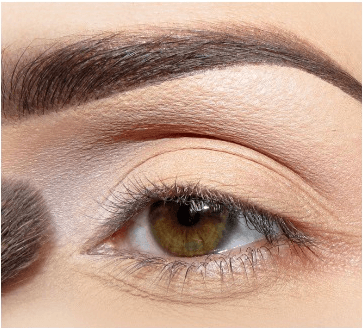 Contour The Crease
The trickiest part of eye makeup is to find the crease of your eye correctly. Crease is the bone right above the socket ball of the eye. In other words, where your eye ball ends and brow bone starts, there lies your crease. Keep your eyes opened during the contouring of your crease. Take a soft blending brush and apply a darker shade, preferably charcoal grey, through and above the crease.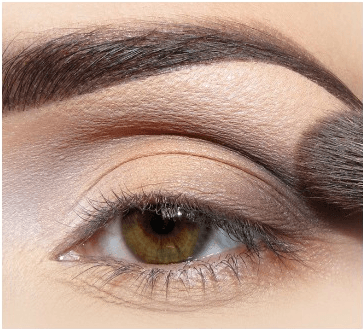 Prepare Outer Corner
Take a blending eye brush and apply the darker shade on the outer corner of the lid. Maintain the perfect V shape on the outer corner. Blend and soften harsh edges.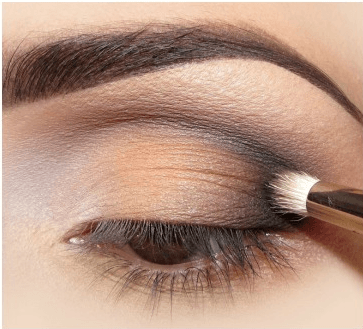 Shade The Eyelid
Apply a golden colored eye shadow on the eyelid in the inner corner and the middle. Properly blend the shade and remove any harsh edges.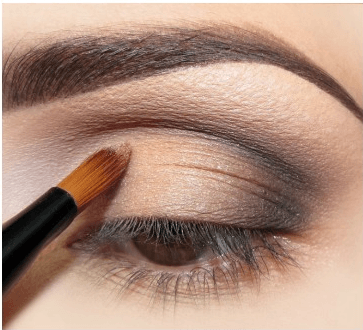 Shade Upper Lash
Apply matte black eye shadow to the upper lash line using a small brush. For a softer look, smudge the shade line.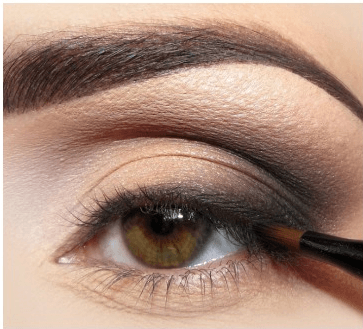 Apply Eye Liner
Using a flat eye liner brush, apply eye liner to the upper eye lid. Also, apply eye shade to the lower lash line and blend it really well.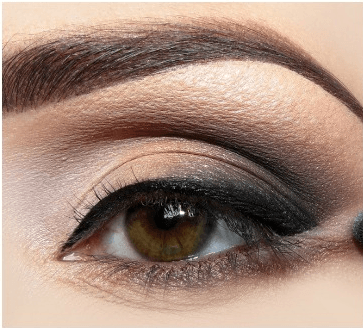 Apply Eyelashes And Mascara
For a more beautiful and attractive look, apply false eyelashes. Then, apply mascara to top and bottom eyelashes and the smokey eye makeup tutorial is completed 🙂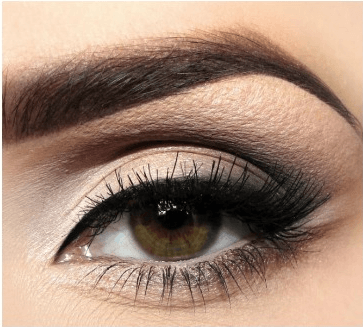 I hope you people enjoyed this tutorial. For any queries, contact me freely and also give your precious feedback about how was my tutorial. I hope this step by step smokey eye makeup tutorial will help you in putting on a hot look for your parties. Following are some pictorial step by step smokey eye makeup tutorials. Feel free to follow them for different beautiful smokey eye looks. Also, I found this link to be very helpful in writing this tutorial.
Colorful Smokey Makeup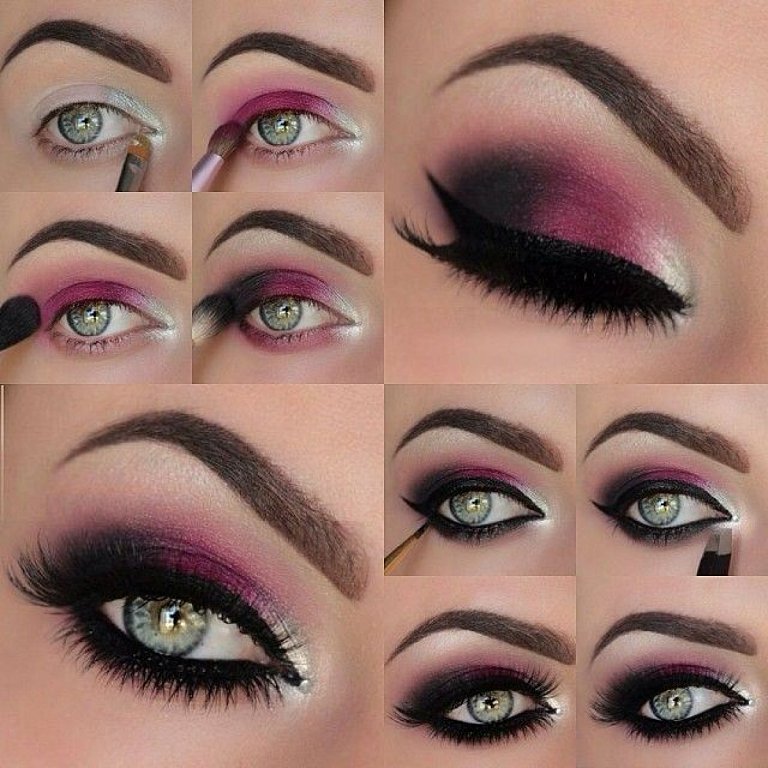 Nude Smokey Eye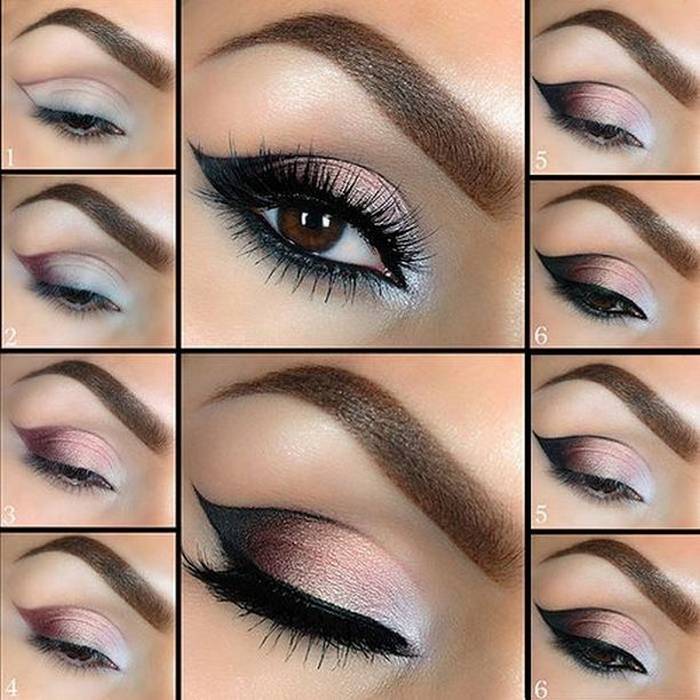 Beautiful Metallic Smokey Eyes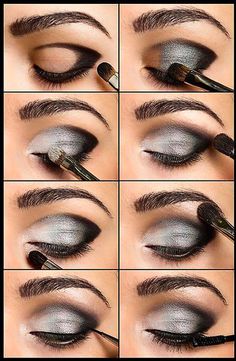 Golden Eye Makeup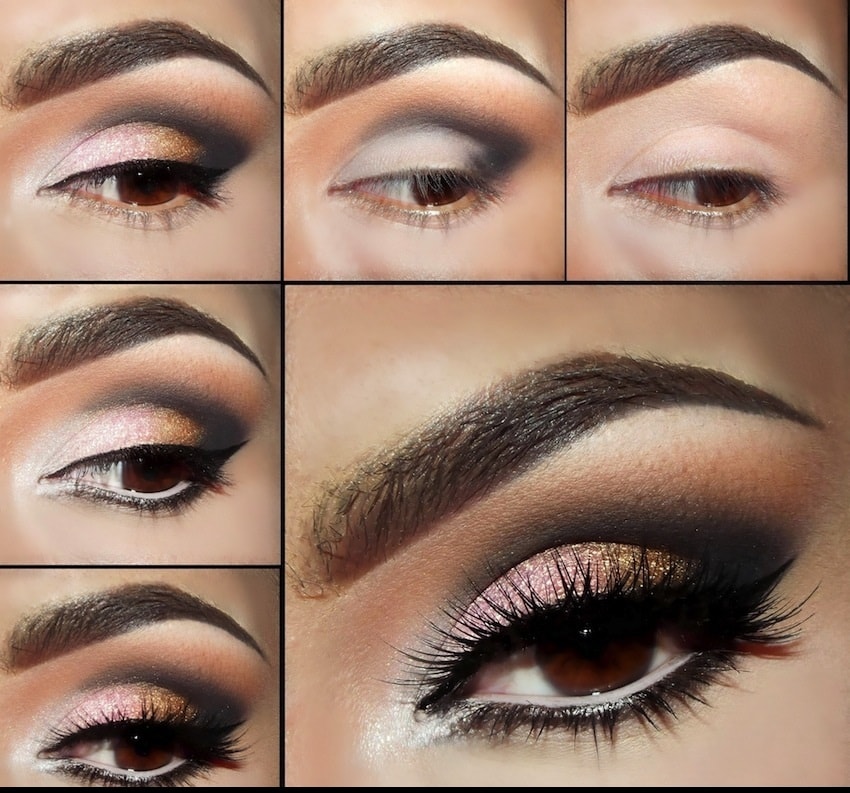 Perfect Eye Makeup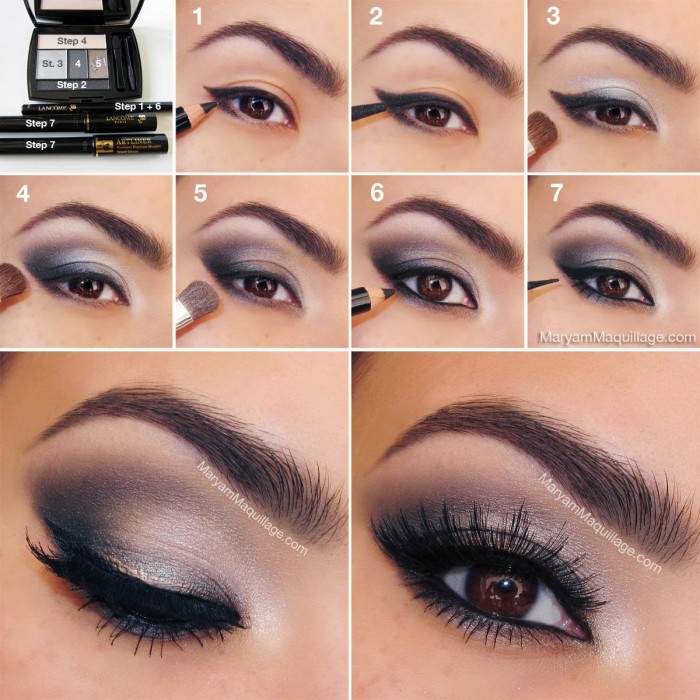 Courtesy: maryammaquillage.com
Smokey Makeup For Green Eyes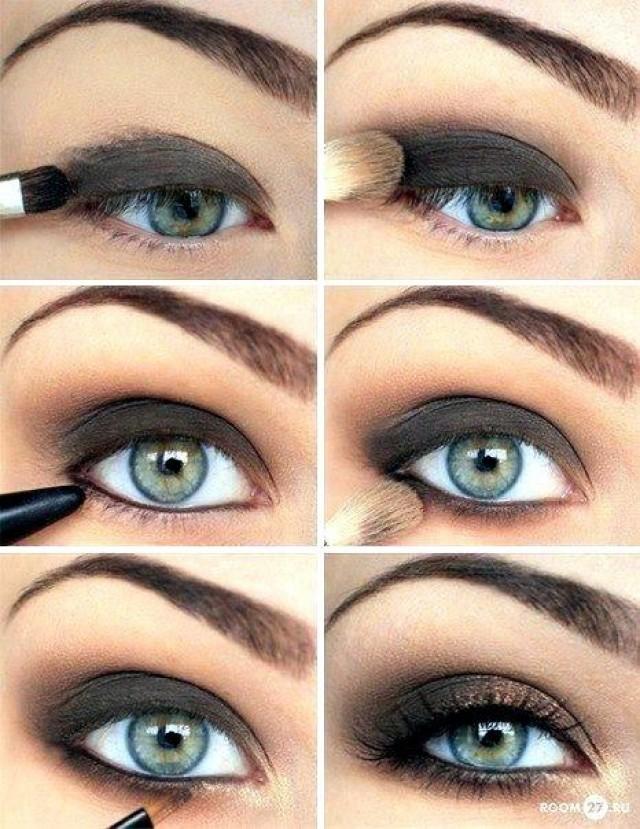 Blue Smokey Eye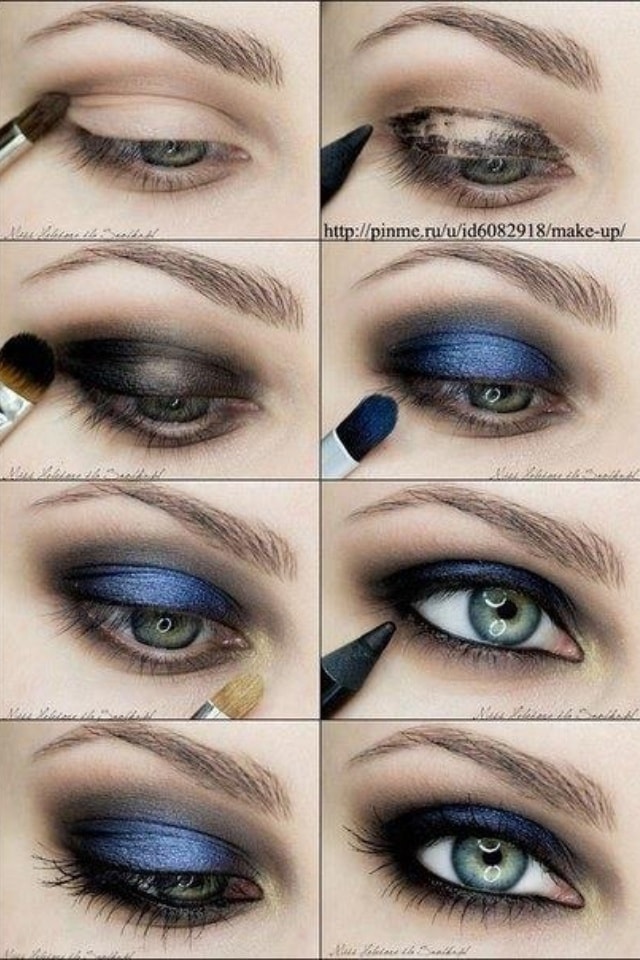 Courtesy: pinme.ru
Smokey Makeup For Brown Eyes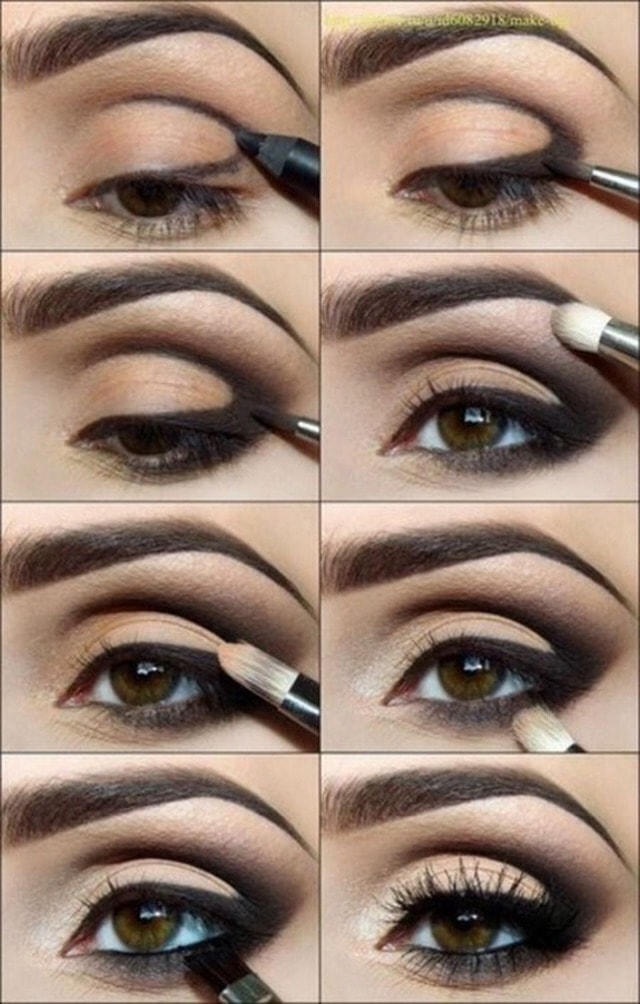 Elegant Smokey Makeup